Archie Griffin Biography
Growing Up, College Success Follows High School Success, Chronology, The Pros, College Was Where It Was AtSELECTED WRITINGS BY GRIFFIN:
---
---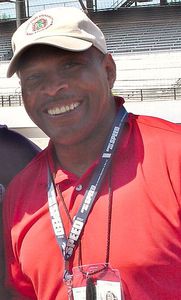 1954-
American football player
Archie Griffin's name will forever be linked to his improbable winning of two Heisman Trophies during the 1975 and 1976 seasons. To capture one of these honors is itself enough to etch a college football player's name into the book of legends. In a sports climate where most winners of the Heisman immediately go on to lucrative careers in the National Football League (NFL), Griffin returned for a final season, graduated a quarter early, and then went on to the NFL.
---
---
SELECTED WRITINGS BY GRIFFIN:
(With Dave Diles) Archie: The Archie Griffin Story, Doubleday, 1977.
Additional topics